Ad Concept &
Creative Testing
Don't waste time and money with an ineffective advertising campaign.
Developing a successful advertising campaign can be expensive and lengthy. That's why it's critical to
identify the best concepts and creatives

and turn them into winning campaigns.

Start your campaign development with Ad Concept and Creative Testing Z-IQ.
We offer multiple ad concept and creative testing solutions to fit any timeline and budget.
Qualitative Research Plan
Accelerated Focus Groups
Quick qualitative feedback.
Bespoke Focus Groups
Traditional online focus groups.
Bespoke IDIs
IDIs for difficult to reach audiences.
Quantitative Research Plan
Basic
Key brand metrics

Key evaluation metrics

Behavioral impact
Accelerated
Quick insights with expert analysis.
Key brand metrics

Key evaluation metrics

Brand lift / post exposure impact

Behavioral impact

Media consumption
Static Dashboard

Success Scores
Bespoke
Custom research to fit any need.
Static dashboard

Success scores

Conjoint for ad concept optimization

Neuro-response: Intuitive Associations
All your research projects are managed by senior research professionals who each have 10+ years of experience.
As a result, our reports are strategic and tell a story.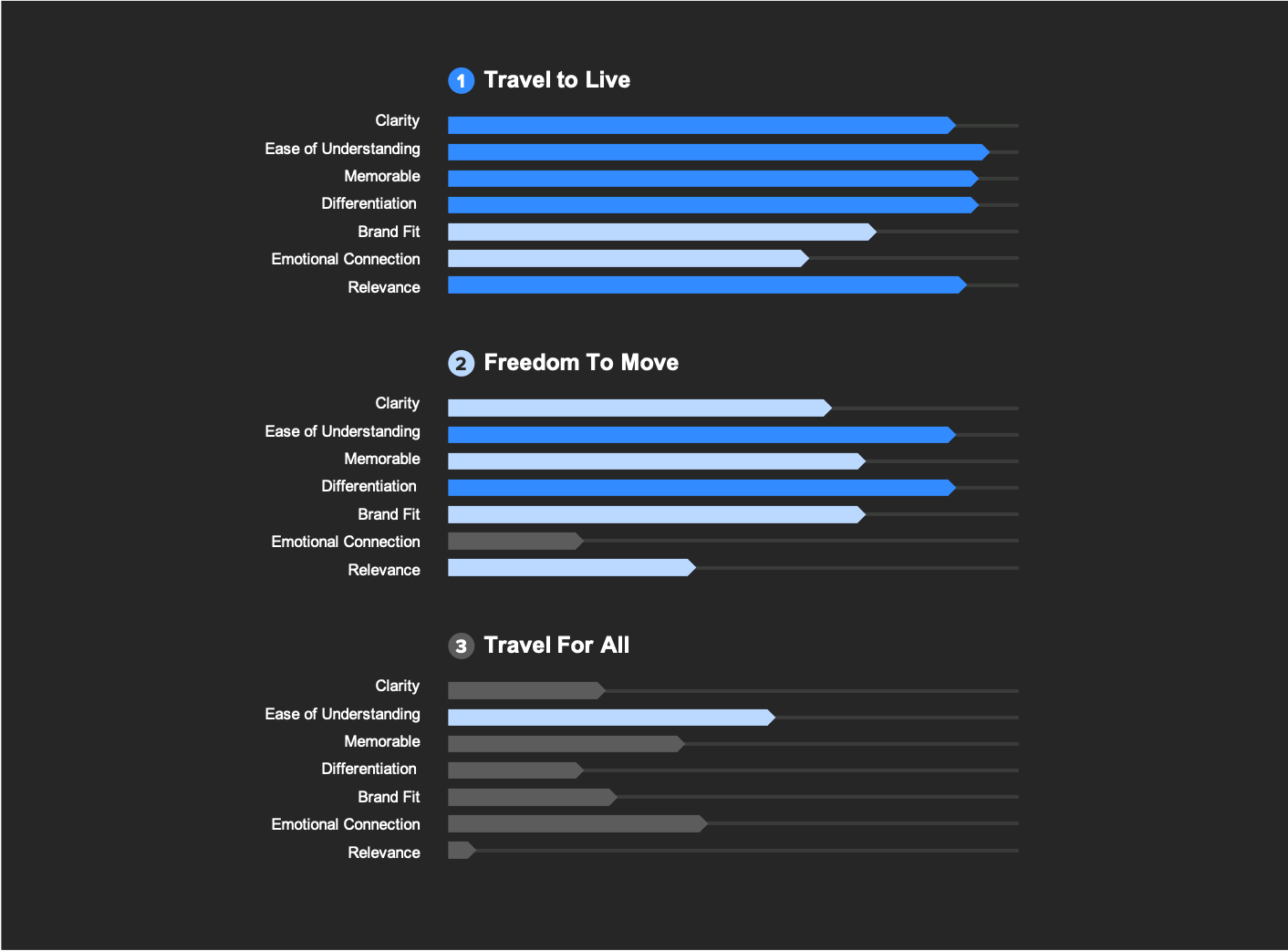 Concept Performance Overview
A stoplight chart shows how each concept performed qualitatively across the seven dimensions, predicting campaign success. This allows you to quickly see which concept resonates most with your audience and where there are opportunities to make it even better.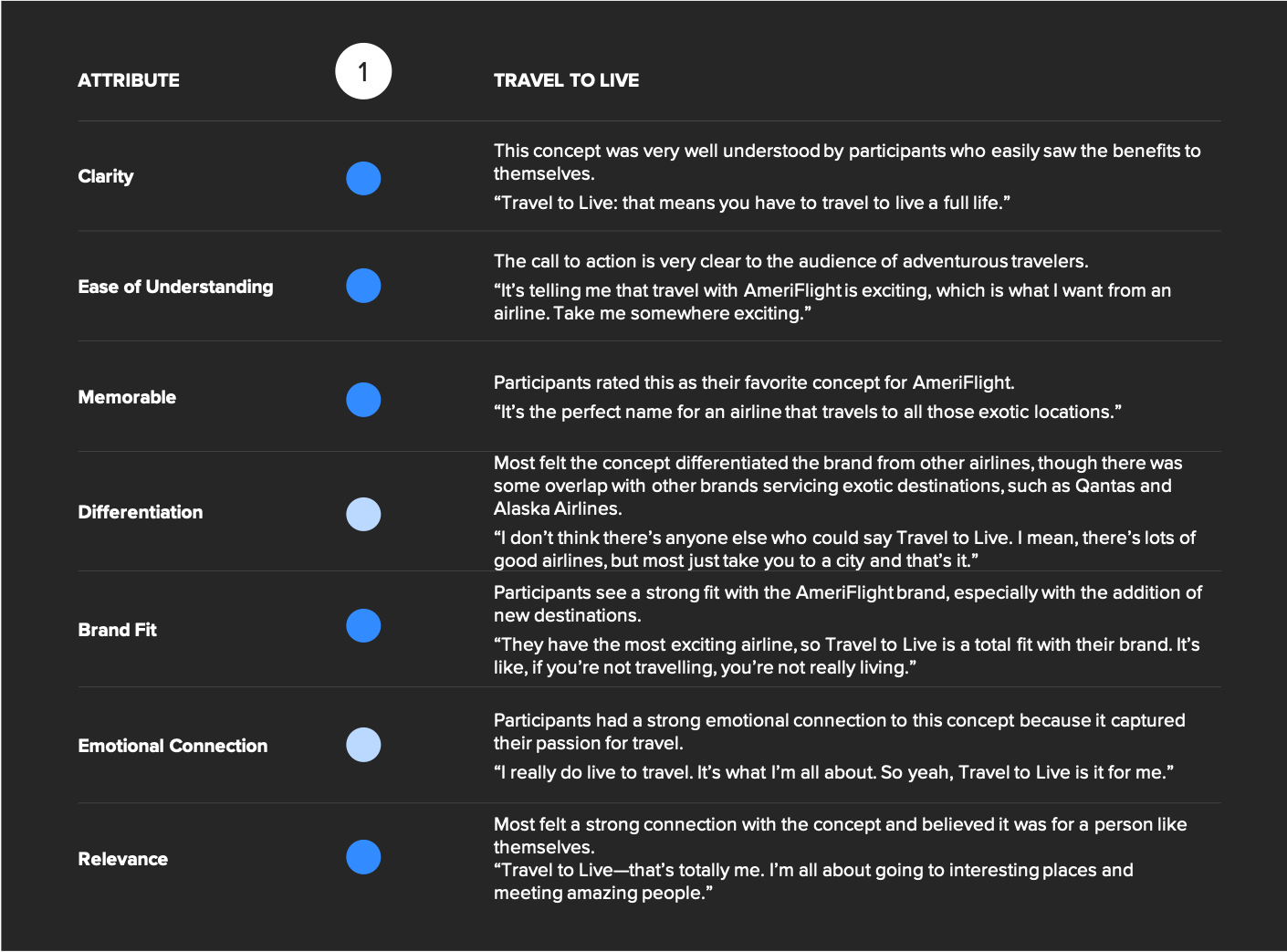 Concept Performance Deep Dive
Detailed reviews drill down into each concept, specifying what worked with your audience in the qualitative test and where the concept needs improvement.
Dashboards
All ad concept and creative testing surveys come with a static dashboard.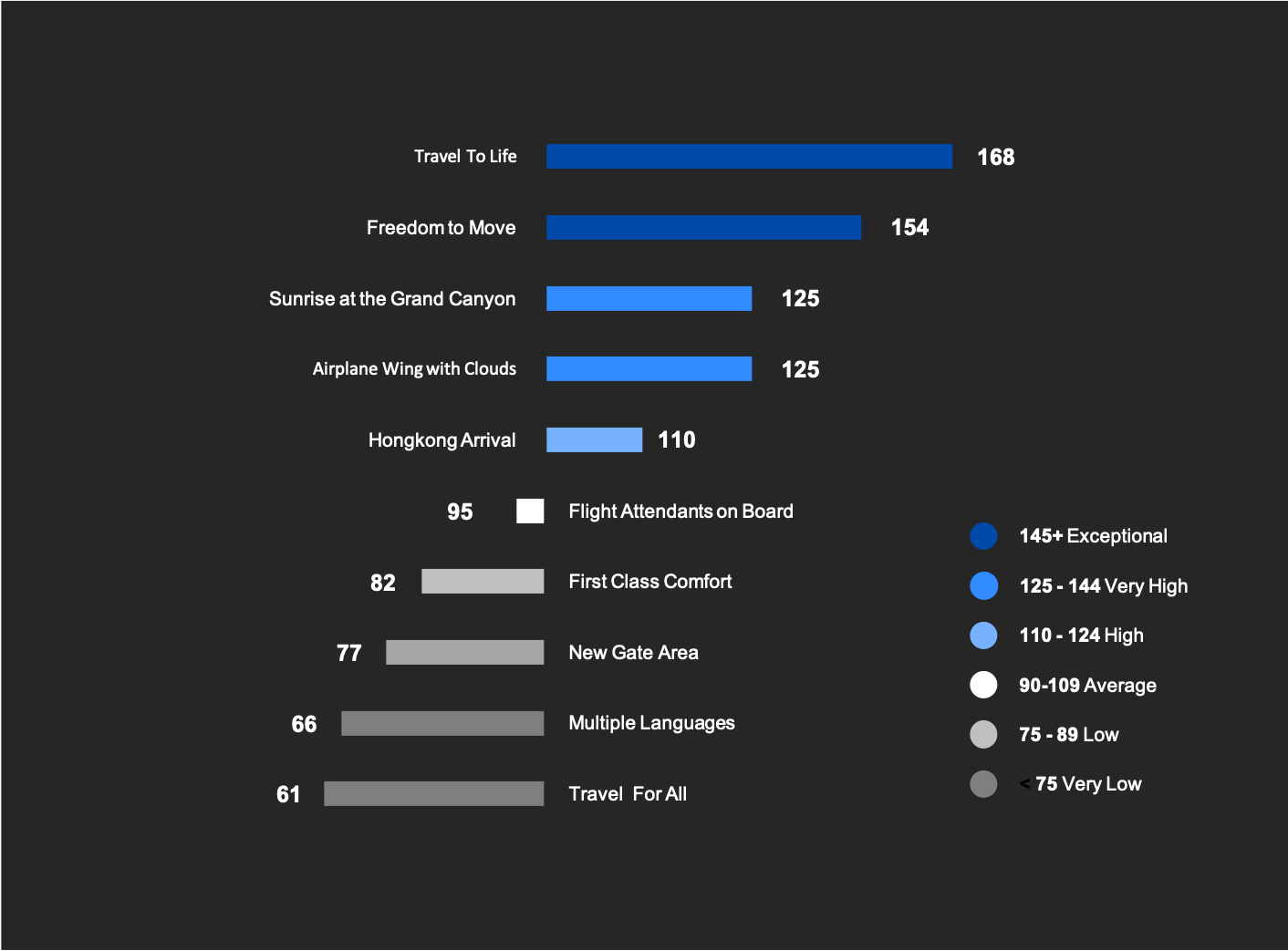 Scoring
Your final calculated scores are ranked for easier decision making.
Each ad concept or creative score is based on an average across indices that takes into account differentiation, brand love, purchase intent, and other metrics.
Key Challenge
Our client has a well-earned reputation in the basics and denim apparel categories but limited creditability in the performance category. The brand asked Zeitgeist Research to help identify the right concept for a campaign to successfully launch their new sub-brand…
Download Case Study