Does your new packaging concept create an emotional connection? Is it trendy, modern, or boring? Let Zeitgeist tell you
which concept resonates most

with your target market!

Stop guessing and start testing.
We offer multiple packaging testing solutions to fit any timeline and budget.
Bespoke Focus Groups
Traditional online
focus groups.
Bespoke Shop Alongs
Understand how consumers
shop the category.
Bespoke Shelf Test
How does your packaging
perform in the real world?
Basic
Core packaging testing metrics

Behavioral impact
Accelerated
Quick insights with expert analysis.
Expanded packaging testing metrics

Behavioral impact
Static Dashboard

Packaging testing scores
Bespoke
Custom research to fit any need.
Static dashboard

Packaging testing scores

Highlighter tool
All your research projects are managed by senior research professionals who each have 10+ years of experience.
As a result, our reports are strategic and tell a story.
Dashboard
All surveys come with a static dashboard.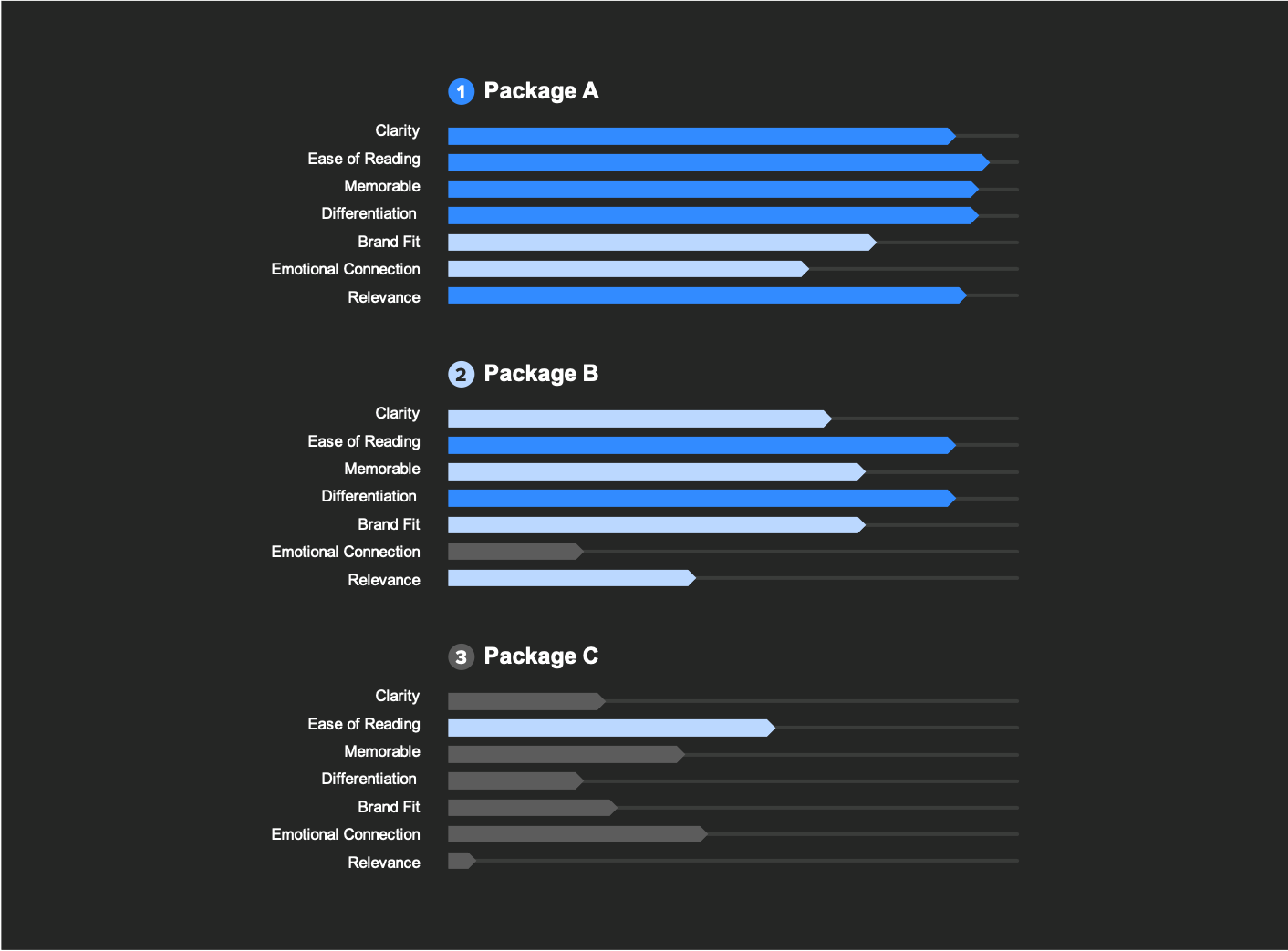 Stoplight Charts
A stoplight chart shows how each package performed qualitatively across the seven dimensions.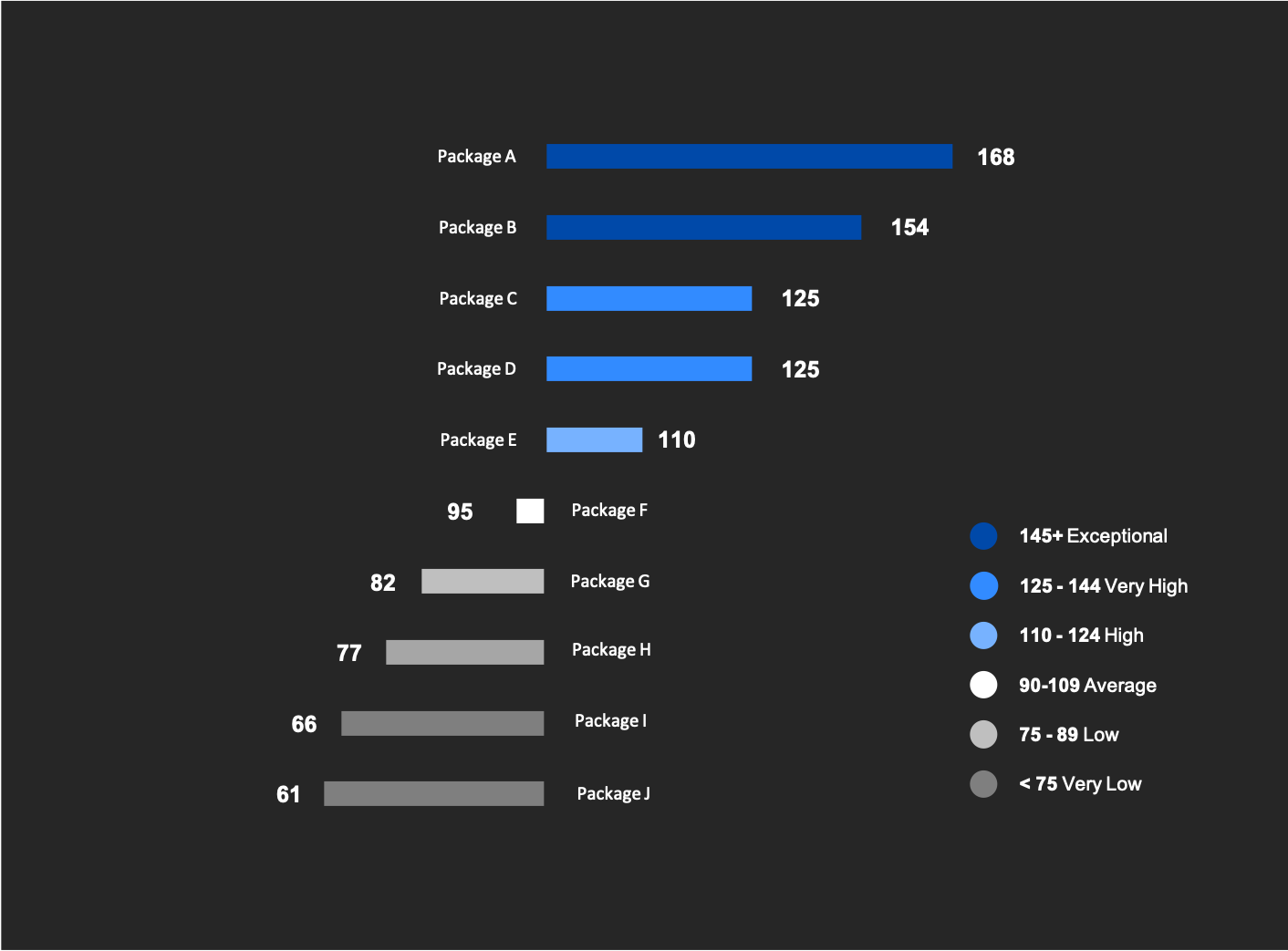 Success Scores
Your final calculated scores are ranked for easier decision making.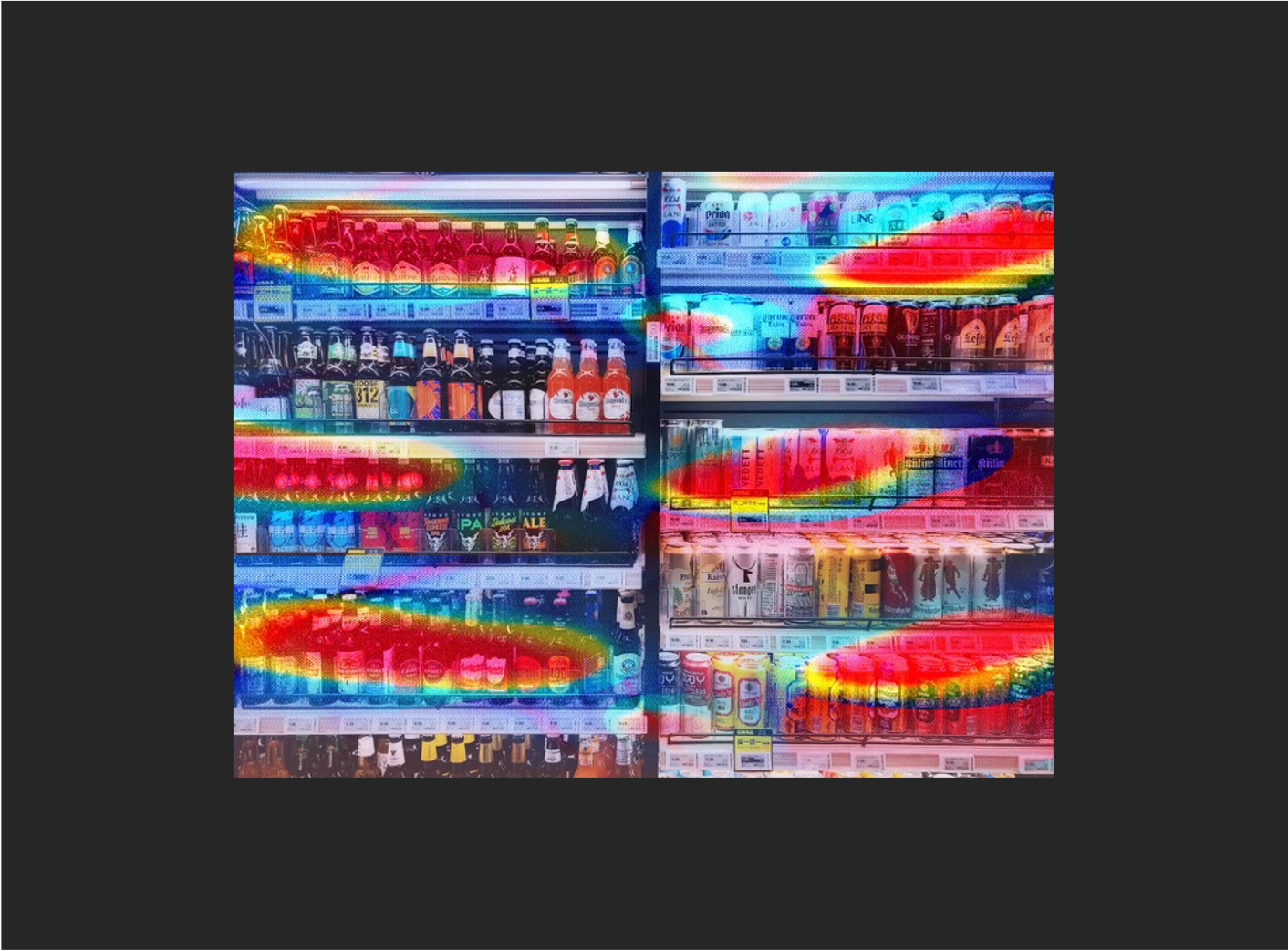 Eye Tracking
Shoppers' eye movements are tracked as they shop in-store or online to understand which elements of the shopping experience attract their attention and influence their purchase decisions.