Personify your data.
You can't focus on your customers if you don't know who they are. We
put a name and a face

on the data, allowing your teams to do their job with the customer in mind.

Know and understand your customers with Persona Z-IQ.
We offer multiple message testing solutions to fit any timeline and budget.
Bespoke Consumer Focus Groups
Bespoke Consumer IDIs
IDIs for difficult to reach consumer audiences.
Bespoke B2B IDIs
IDIs for difficult to reach B2B audiences.
All your research projects are managed by senior research professionals who each have 10+ years of experience.
As a result, our reports are strategic and tell a story.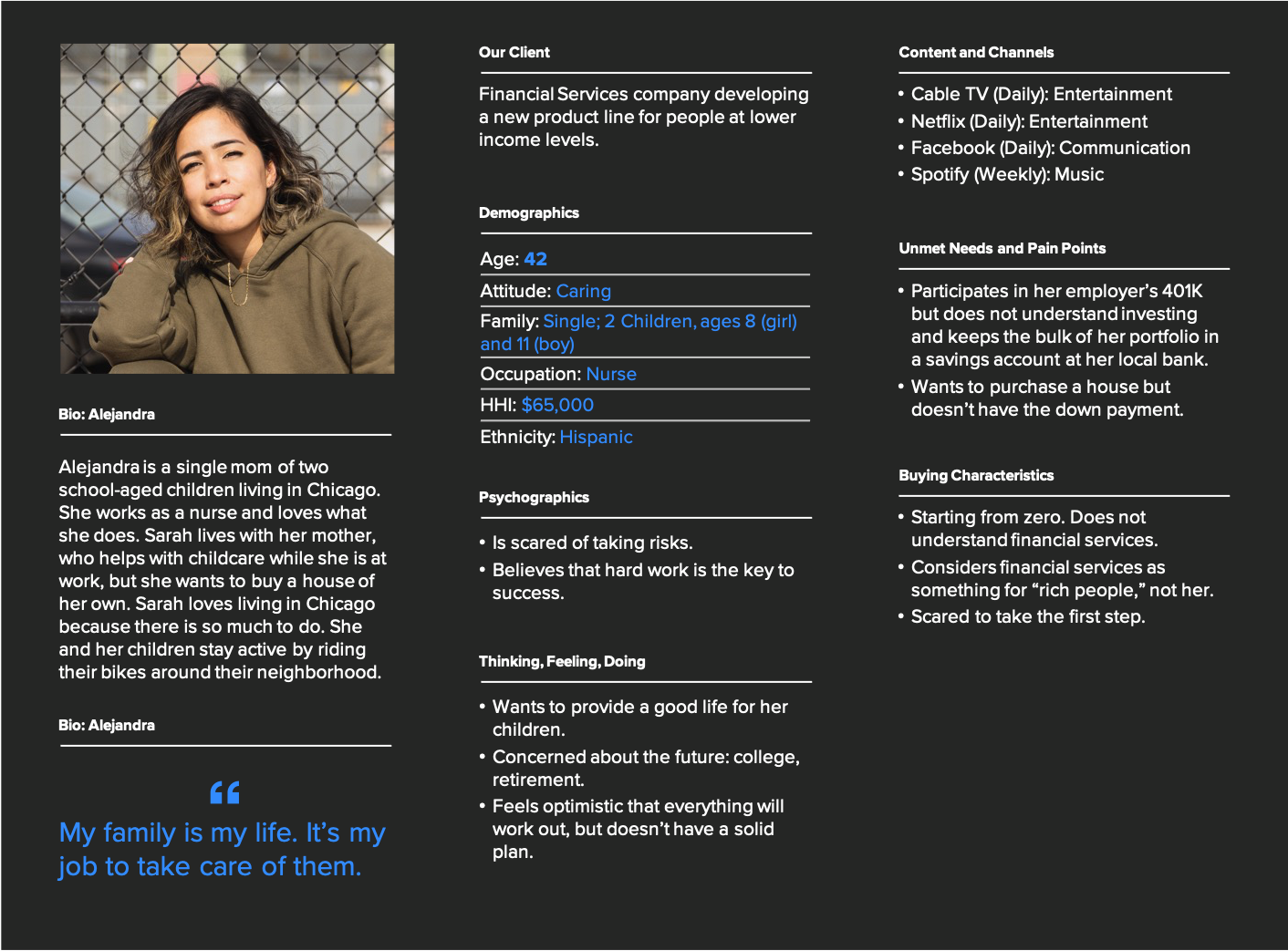 Segment Profiles
Detailed profiles are developed to showcase key dimensions of each segment so you can easily and confidently identify, target, and market to these consumers.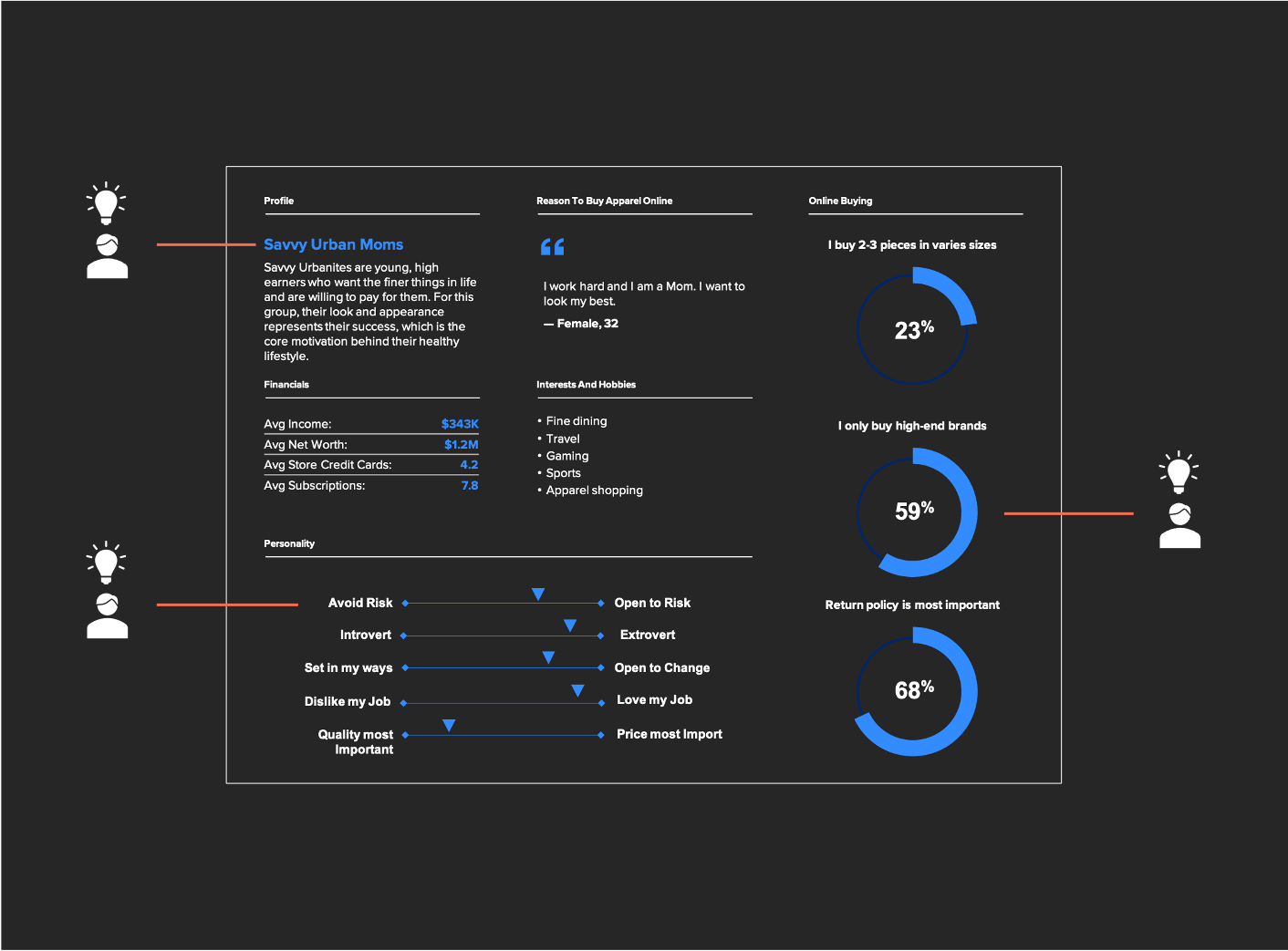 Workshops
Our optional workshops bring together members of your team who have preexisting data and insights to refine the personas and generate buy-in.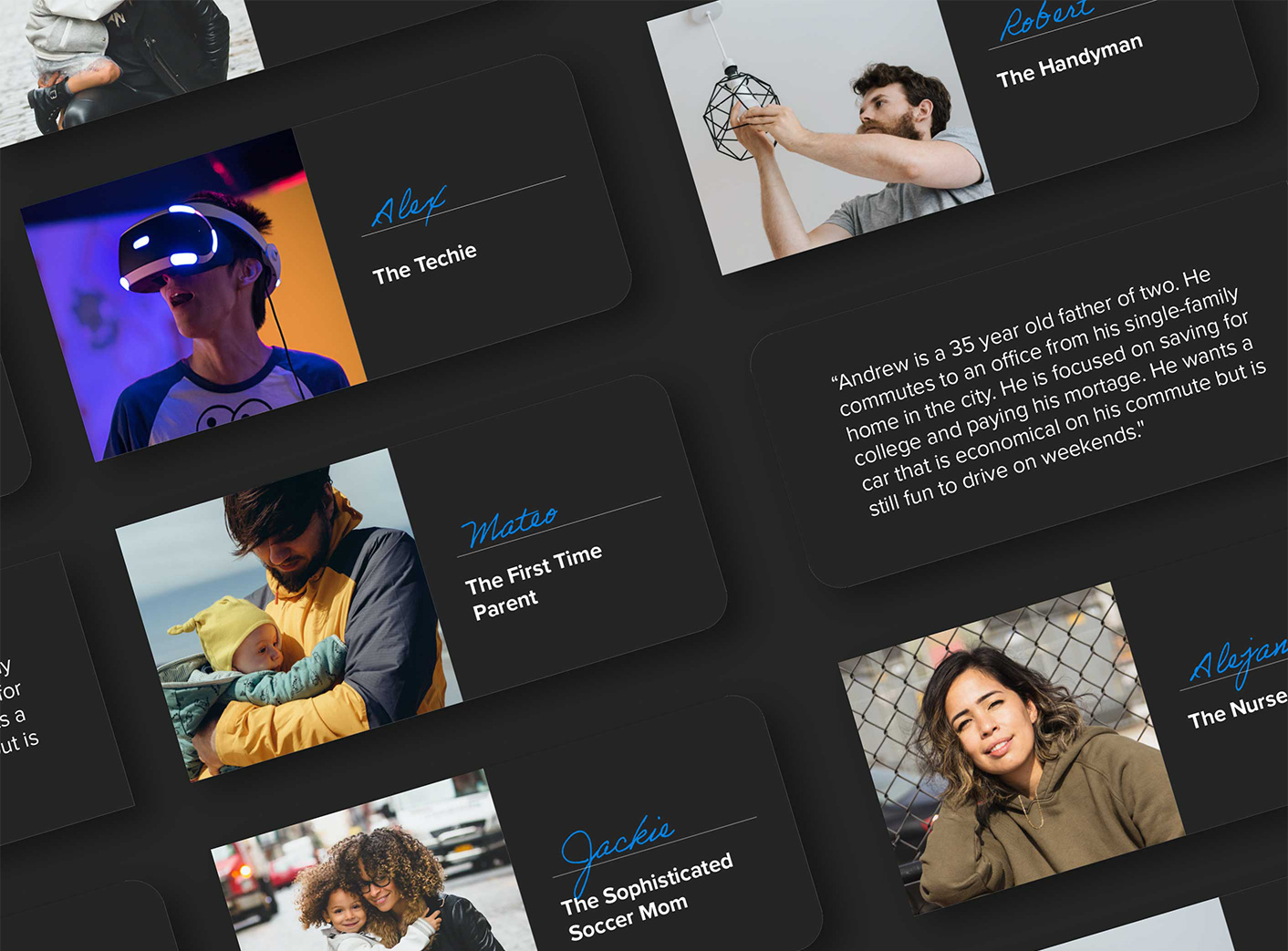 Collateral Development
You may want visual representations to help your organization stay focused on your personas. Our designer can work with your team to develop any creative content you need, such as cardboard cutouts, mouse pads, binders, and other materials.
Key Challenge
Sales were slowing for our client, a SAAS company, as a number of new competitors entered the market. Leadership believed the answer was a renewed focus on the user. But despite their access to a large amount of data about how their users interact with their software, they still struggled to answer these two most important questions: who are our customers, and how can we serve them better?
Our Approach
Our team conducted a series of interviews across our client's user base, digging into who their users are, how they work, and what is important to them. Working closely with the client, we synthesized the data collected into a set of personas to help them get to know their customers again.
Our Recommendation
Our personas were distributed to teams across the organization so that every team member could do their job with the user in mind and base every decision on how it impacts the user. With our personas in place, the client's new user-centric mindset led to a successful product redesign and reestablished the brand as the category leader.