Ever wondered why you won or lost business? Increase conversion with our Win/Loss Z-IQ
It always feels great to make that big sale! But unless you know why the client signed or didn't sign on the dotted line, you're starting from zero on the next sales call.
We offer multiple Win/Loss solutions to fit any timeline and budget.
Basic Survey
Price

Value

Expertise

Competitors

Payment Terms

Contract Terms
Bespoke Survey
Custom research to fit any need.
Bespoke IDIs
Dig deep with qualitative research.
All your research projects are managed by senior research professionals who each have 10+ years of experience.
As a result, our reports are strategic and tell a story.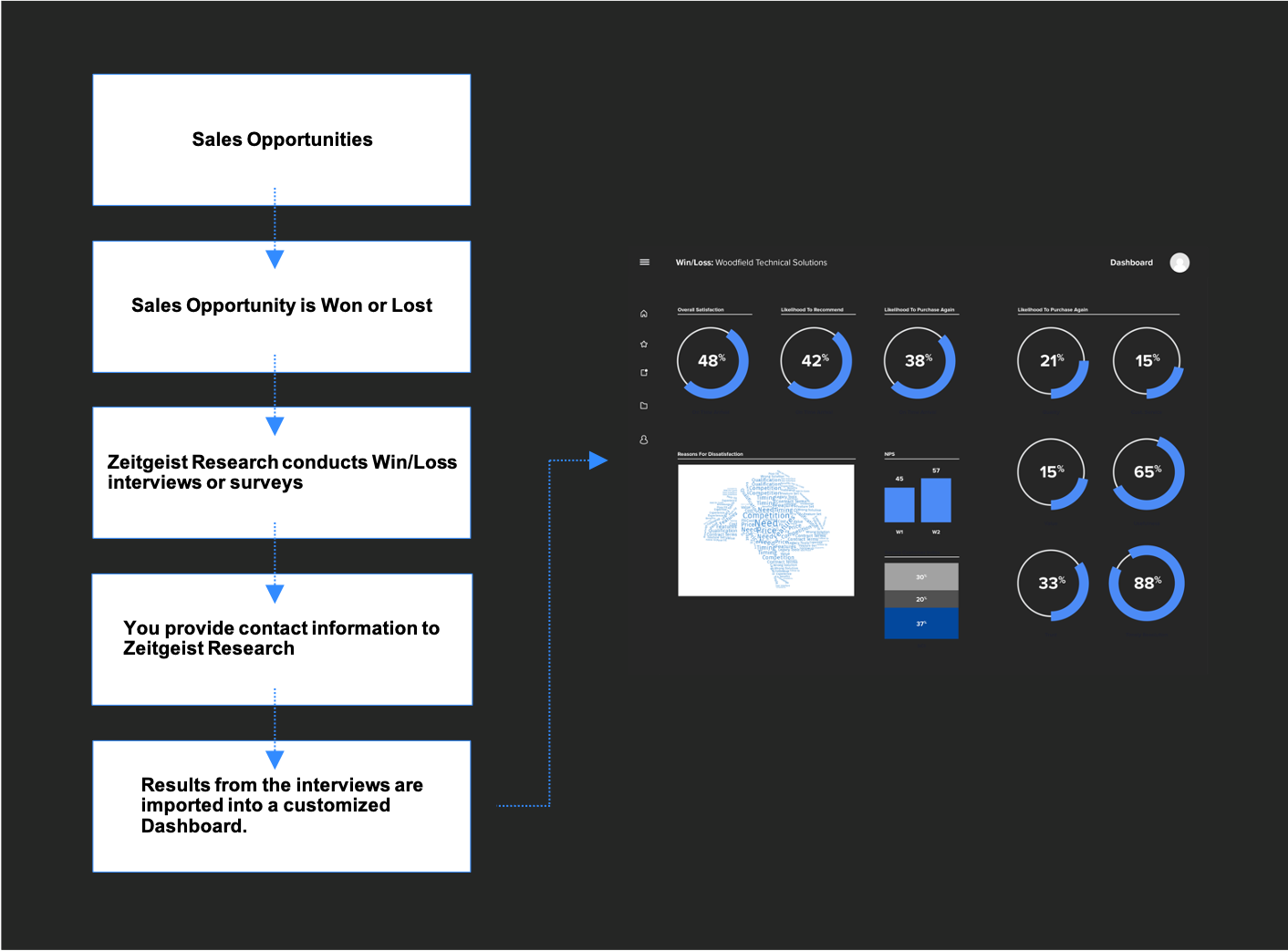 How It Works
Results are imported into a customized Dashboard. This living document will be continuously updated to provide near-time insights into why a sale was won or lost.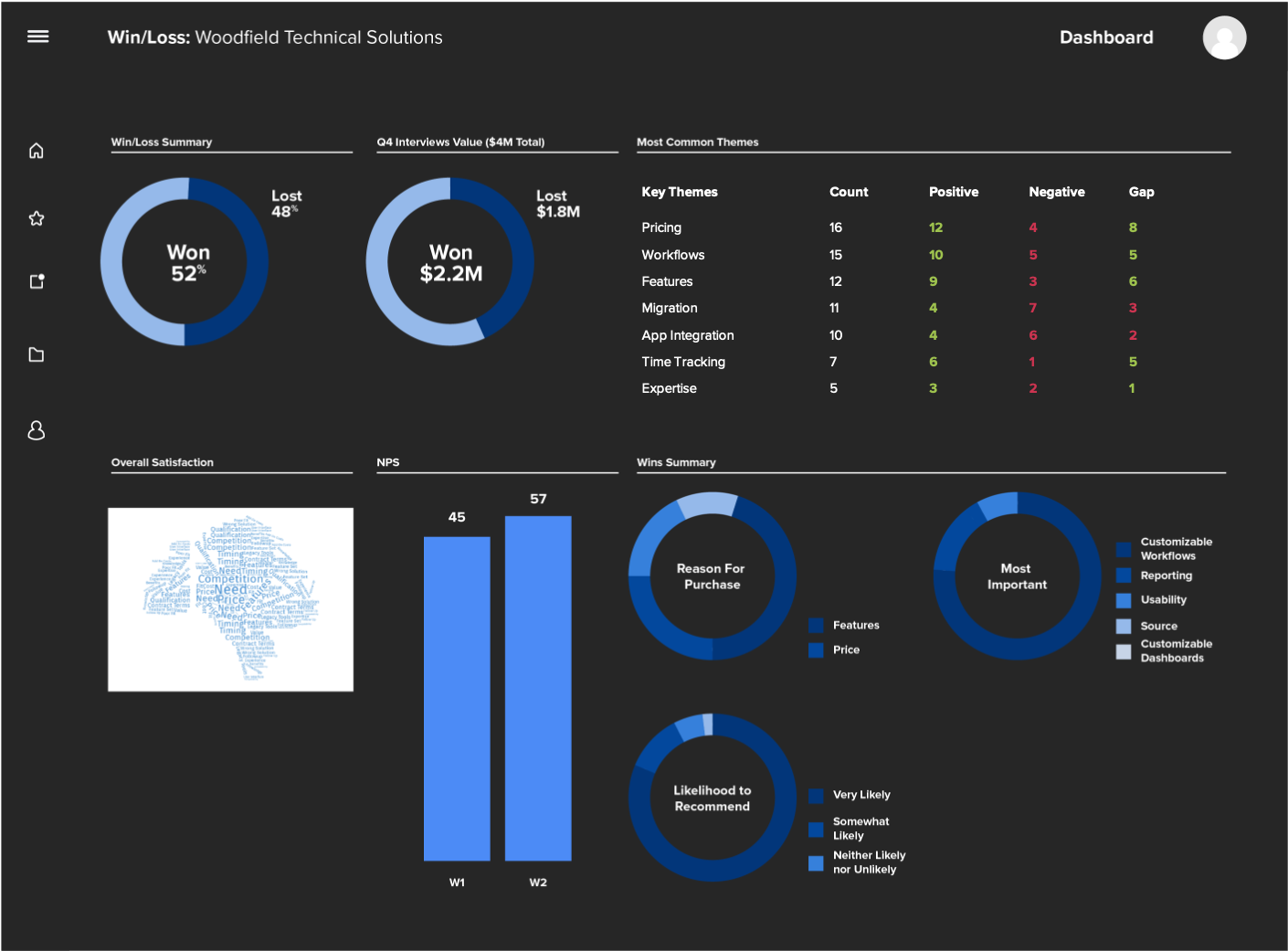 Dashboard
Our quantitative solutions come with a static dashboard that makes it easy to analyze your data.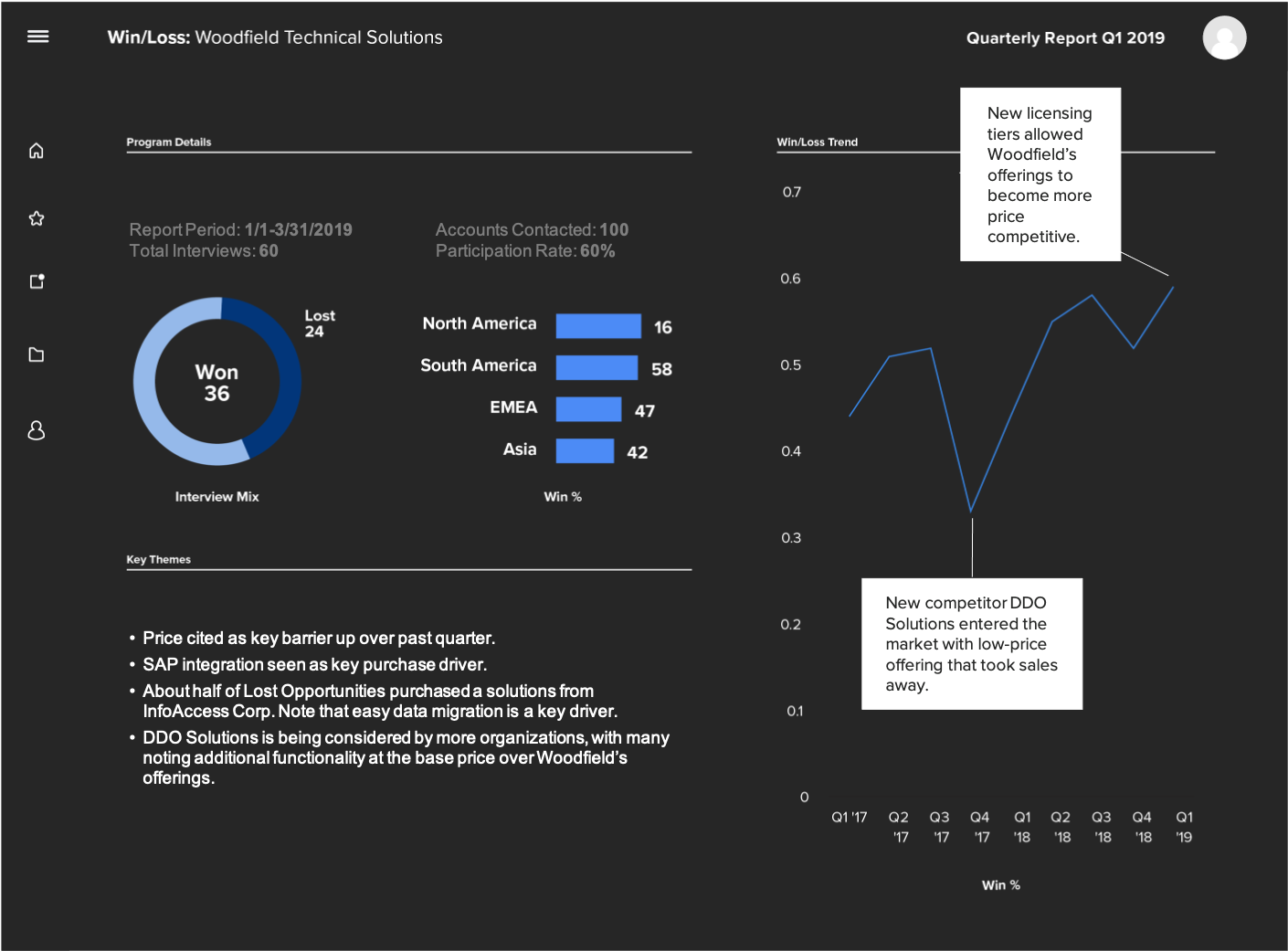 Quarterly Reports
A Quarterly Report from the previous quarter provides top-line insights to keep your finger on the pulse of your sales efforts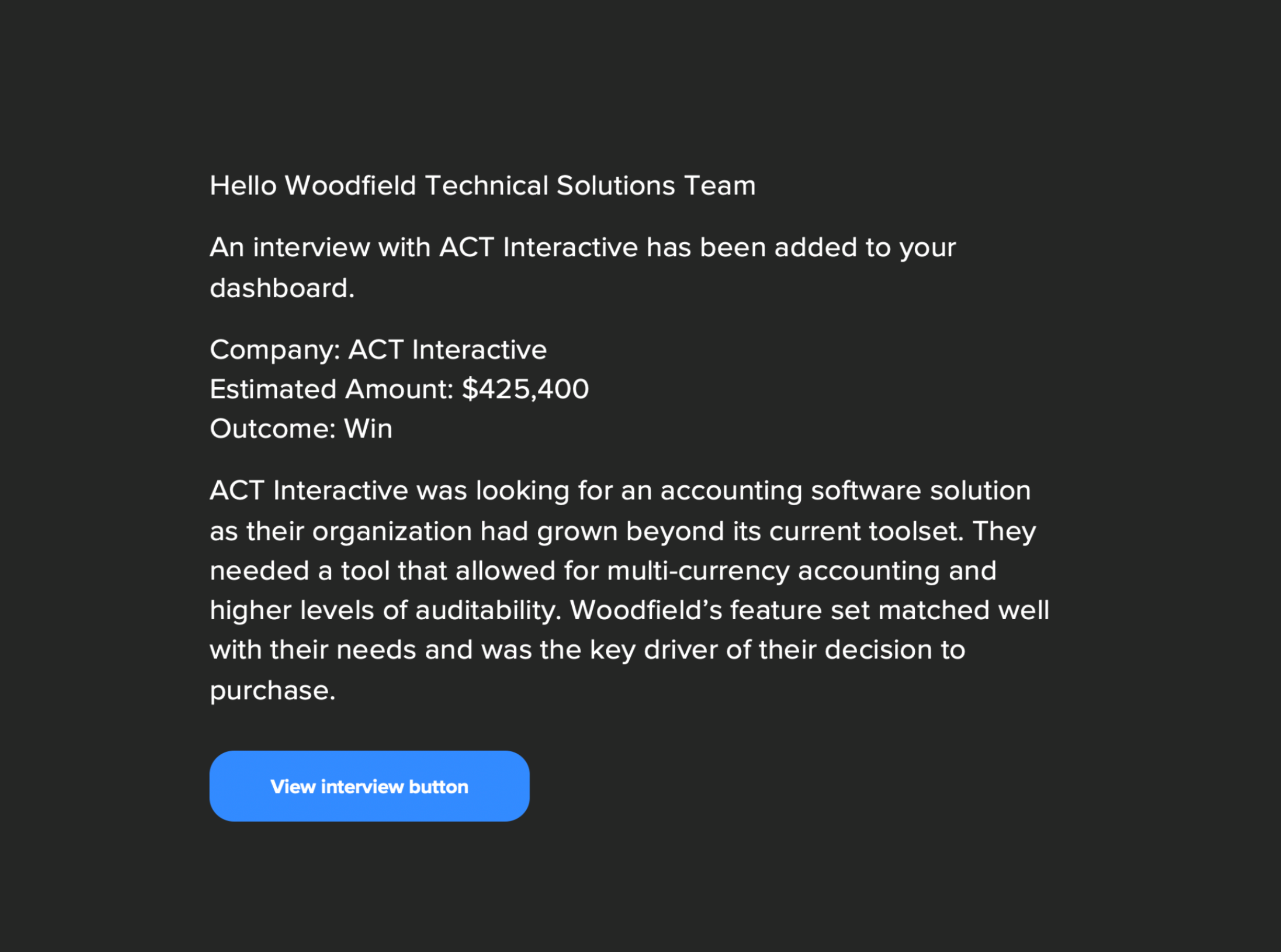 Interview Summaries
An email is generated after each interview to ensure that your team is kept up to date as responses come in.
Key Challenge
The sales cycle in our client's sector can be long and our client devotes significant resources to their sales and marketing efforts. Combined with the potential to lose significant amount of revenue makes winning each account very important to the business.
Our client brought on a new SVP of Sales who's first order of business was to understand why they were winning and losing sales so they could be smarter as they approached each new opportunity...
Download Case Study